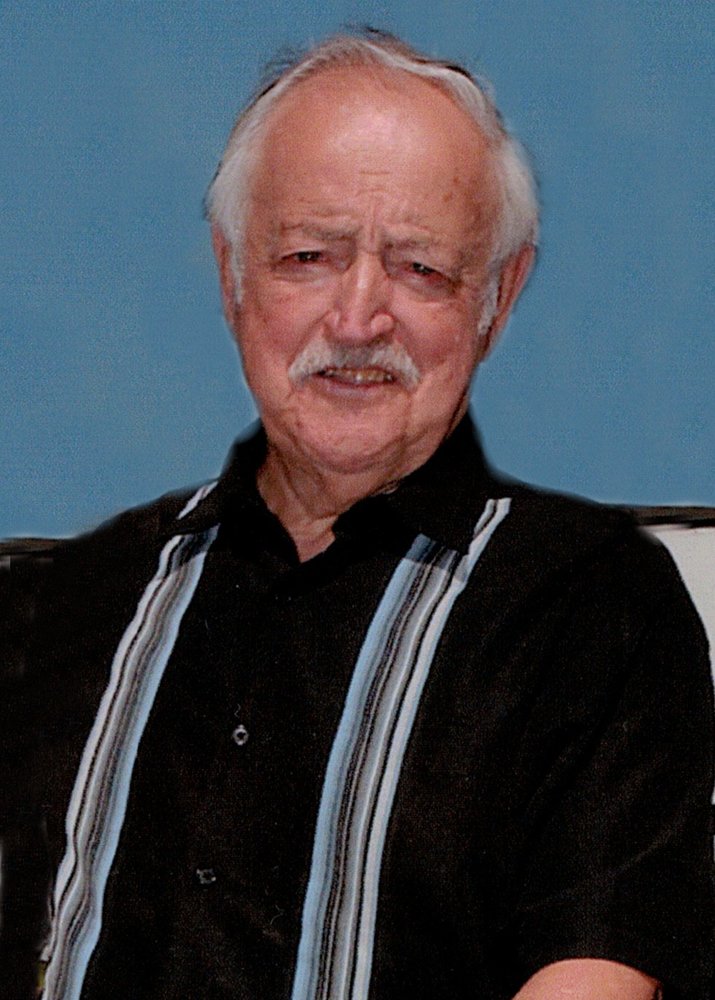 Obituary of Jean-Marc Perreault
Dayville-Jean-Marc B. Perreault Sr., 82, Formerly of Putnam, CT and Northbridge, MA, died Monday, June 25, 2018 at the UMASS Memorial Medical Center in Worcester, MA. He was born July 9, 1935 in Sainte-Marguerite-de-Dorchester, Quebec, CA, son of the late Raymond and Olivine (Fournier) Perreault. Beloved husband of Martha (Griffiths), they celebrated their 25th anniversary last year. They were married August 30, 1992 at the Canterbury Chapel in Las Vegas, NV. Jean-Marc was a Communicant of St. Peter's Parish in Northbridge, MA. He loved traveling with his wife, visiting all fifty states, the Panama Canal and all the Canadian Provinces. He loved reading and the Putnam YMCA as he enjoyed going every day. He loved his career, as he was Owner of Jeans Drywall, Inc.
Besides his wife Martha, he leaves his children, Robert (Lynn) Perreault, Yvon Perreault, Daniel Perreault, Lise Kenniston (Kevin), Michael Perreault Sr., (Deborah), Jean- Marc B. Perreault, Jr. (Kelly), sisters, RoseAlma Lallier, Raymonde Lallier, Theresé Sayer, stepchildren, Marcia Metcalf (Leonard), Robert W. Fierley, Jr. (Sue Mae), Michael Joseph Fierley, Sr. (Melissa), Deborah Thiebault (Edward, Jr.), grandchildren, Richard Hilditch, Jr., Nichole Perreault, Michael Perreault, Jr., James William Parker, Danielle Perreault, Alexandra Lynn Perreault, Jessica Sarah Perreault, Lucas Jean Perreault, Mabel Rose Perreault, Michael J. Fierley, Jr., Justine Allen, Jacob Fierley, Madison Fierley, Jordan Fierley, Joshua Thiebault, Lindsey Thiebault, Felicia Fierley, Nicholas Fierley, Mia Lynn Metcalf, great-grandchildren, Isabelle Hilditch, Richard Hilditch, III, Gabrielle Hilditch, Dagny Fierley, Kira Fierley, Isaac Allen, Joseph Fierley, many nieces and nephews. He was predeceased by two children, Collette Forward and Bertrand Perreault.
A Mass of Christian Burial will be Monday, July 2, 2018 at 10:00 AM at St. Mary Church of the Visitation, 218 Providence Street, Putnam, CT, burial to follow in Acote's Hill Cemetery, Chepachet, RI. In lieu of flowers donations may be made to Wounded Warrior Project, PO Box 758517, Topeka, Kansas 66675-8517 or ST Jude Children's Research Hospital, PO Box 1000, Memphis, TN 38101-9908. Share a memory at www.smithandwalkerfh.com