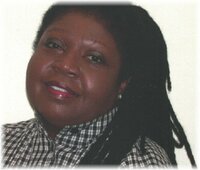 Barbara Ann Mitchell
Barbara Ann Mitchell, 68, of Storrs, CT passed away unexpectedly on Tuesday, April 19, 2022. Born in putnam, CT and raised in Eastford, CT. Daughter of the late Lloyd, Sr. and Grace Mitchell. She graduated from Woodstock Academy and the University of Connecticut.
She worked as Head of ACCESS Services at the UCONN Library for over 40 years. She was an avid UCONN Husky and New York Giants fan.
She is survived by three brothers, Lloyd Mitchell of East Woodstock, CT, Dayle Mitchell and his wife Martha of Oxford, MA, Sherman Mitchell and his partner Nicole Sylvester of Dayville, CT, three sisters, Beverly Mitchell and her partner Nicholas Byrne of Vernon, CT, Grace Mominie and her husband Jan of Southbridge, MA, Shirley Verdone and her husband Mark of Cape Coral, FL, and several nieces and nephews. She was predeceased by a sister, Betty Mitchell. A Graveside service will take place at 11:00 AM on Tuesday, May 3, 2022 at Eastford Grove Cemetery (Route 198) Eastford, CT. Share a memory at Smithandwalkerfh.com