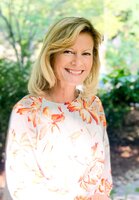 Lisa M. Massie
Lisa May Massie, 61, loving mother of three and devoted wife to husband Rev. Fred Massie of High Pointe Church Thompson, CT passed away Friday morning April 22, 2022 after a courageous, three year battle with cancer. Lisa was born on September 10th 1960 in Rockford IL and grew up surrounded by her two brothers, a loving church family, and many dear friends. Lisa's life was influenced greatly by her faith and her devotion to Christ. From an early age she felt called to the mission field. She met her husband Fred in 1976 on a blind date at a high school basketball game. Fred also shared a passion for missions work and from that common focus, their relationship grew. They soon married and finished bible college. Not long after that, it became clear that their mission field was not going to be in a distant jungle somewhere, but rather the cold, foreign land of New England. She faithfully ministered along side her husband for nearly 40 years in the same church they were originally called to in 1983.
After getting married, Lisa desired to start a family and begged God to bless them with a child. After many years of waiting, the Lord granted her request in 1985 with the birth of Monica. But Lisa's heart still yearned for more children. So the Lord blessed them again in 2000 with the adoption of two more beautiful girls, Mildred and Nancy. She felt her family was now complete. As a mother, Lisa was kind and generous, forgiving and endlessly patient. She modeled Christ-like behavior for her girls that she hoped would inspire them to love and rely on the Lord as much as she did. She loved her family deeply and being a grandmother to Bruce, Maya, Annabel and Eleanor was one of her greatest joys. She was also a spiritual mother to many; too many to name and probably more than we will ever truly know.
In her free time she enjoyed shopping (mostly for clearance items and matchy-matchy outfits), being at the beach, and eating her favorite candies. She was fun and creative with a quirky sense of humor. She could be goofy and graceful all at the same time. She was an engaging public speaker, a great listener, and a decent mini-golf player. She has changed our lives for eternity and we are so grateful for all that she invested into New England and every person around her. Her legacy will surely live on in so many of us.
Lisa is survived by her Husband, three daughters, four grandchildren, her mother Joan and her brother John.
A Celebration of Life will be held on Wednesday, May 4th, 2022 at 6:00 PM at High Pointe Church, 1208 Thompson Road, Thompson, CT. Share a memory at Smithandwalkerfh.com